Leila Witkin is a qualified, professional executive coach dedicated to attaining your goals
Special Announcement! I have written a book called "UnAfraid, UnFrazzled & UnFrogettable" you can order it in My Shop Here or on Amazon Here.
While I was producing and directing an award winning weekly live television programme I was introduced to Dr. Mark Rittenberg, a charismatic educator and leader in the human development field. He was offering coaching courses to executives using theatre skills as his method to build communication in business.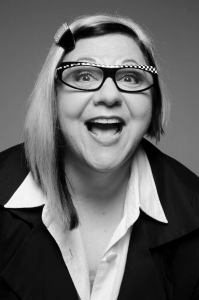 Several years later I met up with Professor Rittenberg and underwent his coaching course at the University of California in Berkeley's Haas School of Business.
I received certification as a personal life coach , corporate life coach and executive coach through The Coaching Academy. I continue to harness and develop my life coaching capabilities with them to this day.
As eminent coach Brian Tracy says "success comes in cans not cant's". This is my philosophy, and I work with my clients to explore, expand and reinforce the positives.
I offer telephone coaching, face to face coaching, personal and business coaching, workshops both in the UK and abroad and I am also the agent of Points of You– The Coaching Game in the UK.
Considered a leader among leaders by clients and colleagues alike, I have established a wise and dynamic presence in academic seminars, leadership conferences, and corporate presentations on three continents.
Through my intuitive and insightful methods, I have helped people in many different walks of life discover life-changing opportunities and accomplish their highest goals.With my extensive background in stage direction, television production, and business development, I am internationally recognized as a creative powerhouse in the field of corporate, executive and personal life coaching.
Qualifications
University of Berkeley Executive Coaching Certificate
Coaching Academy Personal Coaching Certificate
Coaching Academy Corporate & Executive Certificate
Coaching Academy – presently completing Advanced Certificate in Coaching
University of Cape Town Performers' Course in Speech & Drama
LTCL Speech & Drama
New York University Certificate Television Production and Direction
BBC Television Production & Direction Course