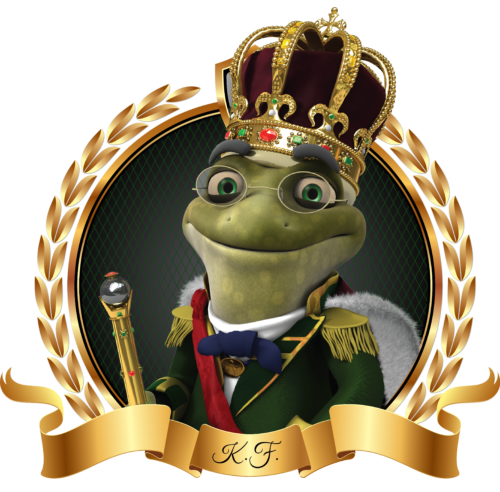 There are hundreds of courses about how to be a confident speaker.
This one is unique.
This course combines fun, in-depth knowledge and practical advice in such a valuable way.
None of us are born with the ability to deliver confident, entertaining and informative speeches. It's a skill we all have to learn.

Many fall by the wayside with the feeling that they could never be a half-decent speaker, let alone a good one. That's where this course comes in. There's a guide who will help you through the various stages, showing you that it's really not that tough after all.

Of course, confidence is the key. If you know that you can do something, you can do it. This course will take you on a journey that you will want to enjoy right to the end.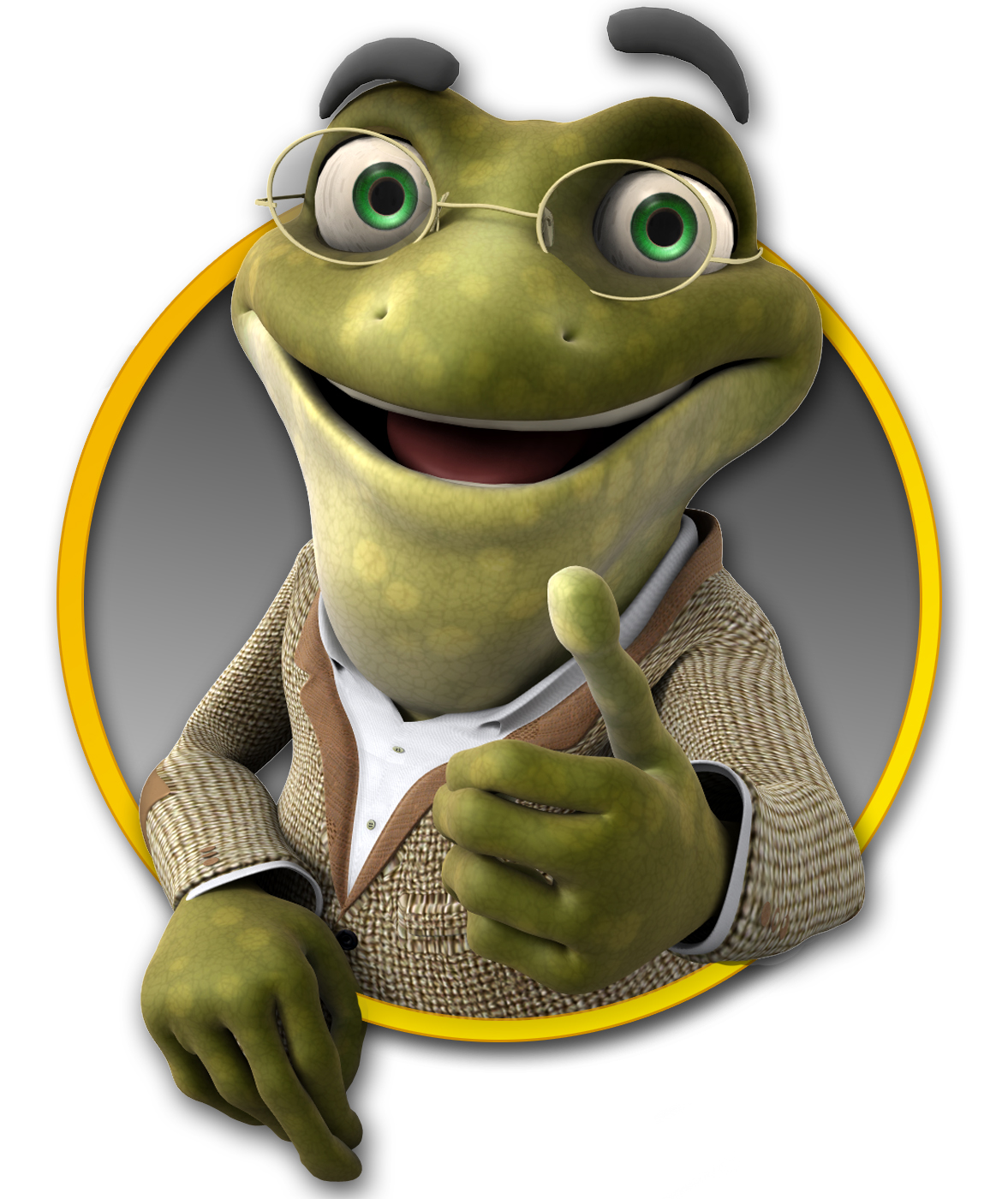 Hi, I'm Freddie Frog.
I'm your guide through this journey of public speaking, I've been there and done that. I've croaked my way through many a speech and picked myself up dozens of times when things looked bleak.
But this was not always the case.
As a young frog, I was a rather thoughtful and retiring fellow, quite intimidated by the whole process of speaking in public.
After all, I had been rejected by many a frog-kissing princess in search of her Prince Charming. And, for a while, I suffered from a serious speech impediment (a frog in his throat, to be exact).
Never in a million years did I dream that I would become an international celebrity, appear on talk shows, or offer keynote speeches to corporate conventions.
I had resigned myself to being overlooked.
Then Fate handed me a challenge that would change my life.
This course will teach you how to:
Overcome your anxiety, self-consciousness, stage fright and nerves and master nature's built-in fight or flight survival response.

Free your voice and develop flexibility, resonance and inflection in your presentations.

Develop a greater awareness of unspoken clues in the body language of others and use powerful techniques to align your own body language effectively with your message.

Employ strong communication techniques to maximum effect in many different situations.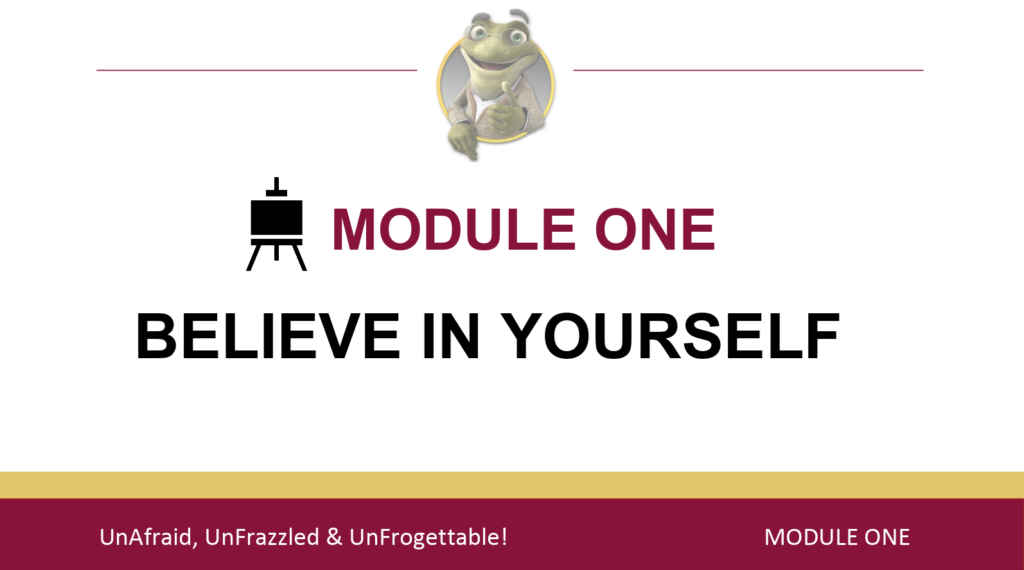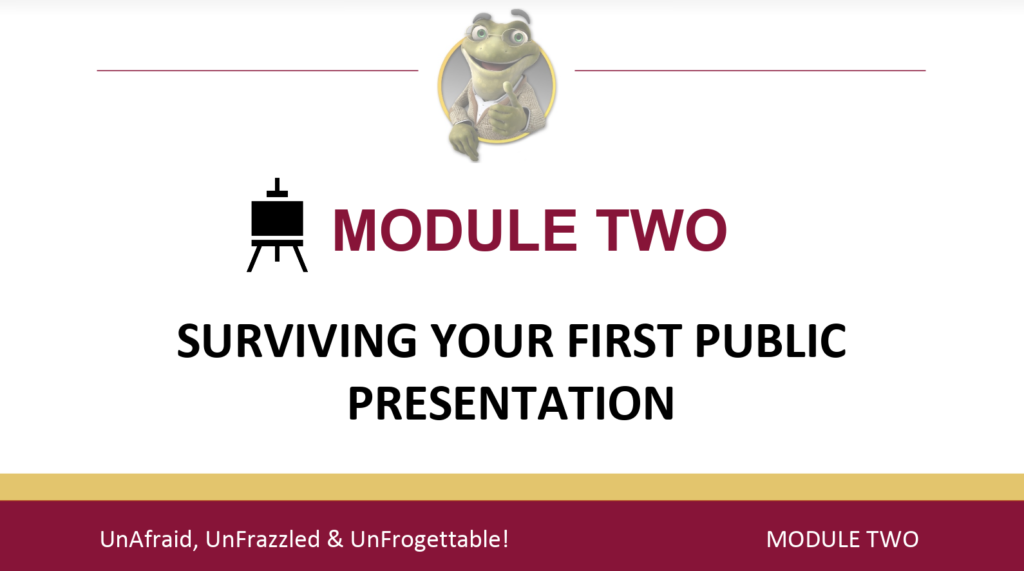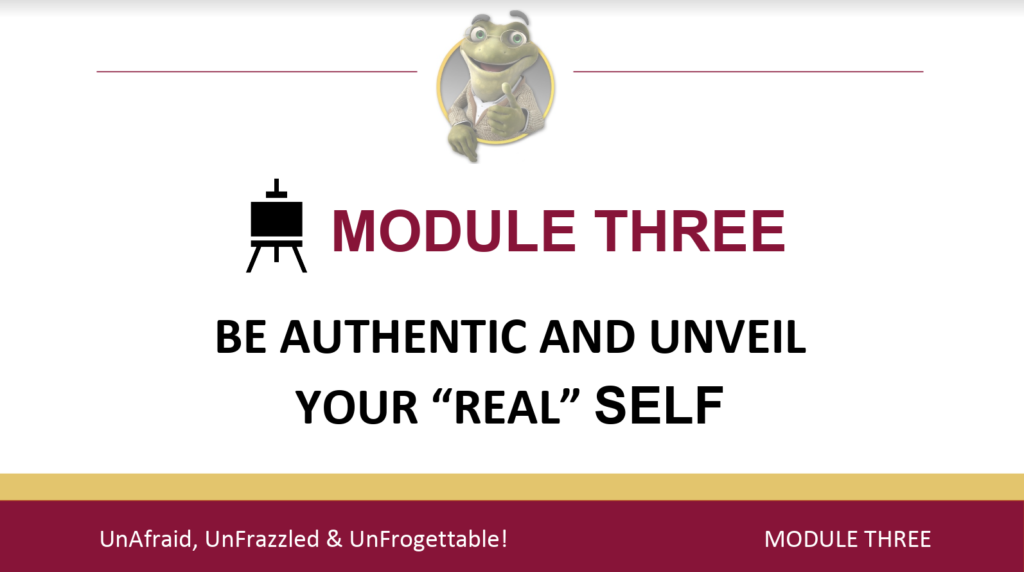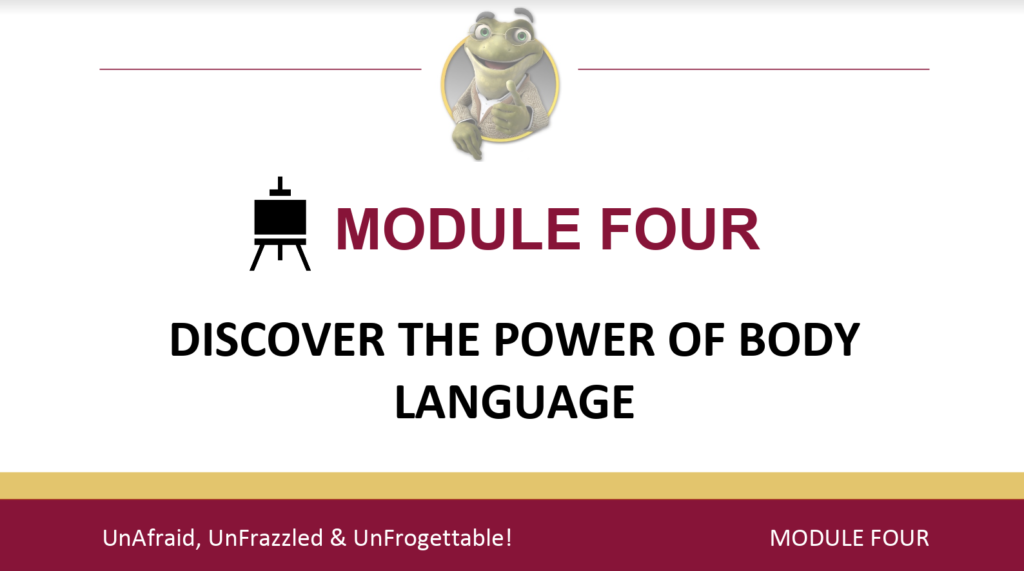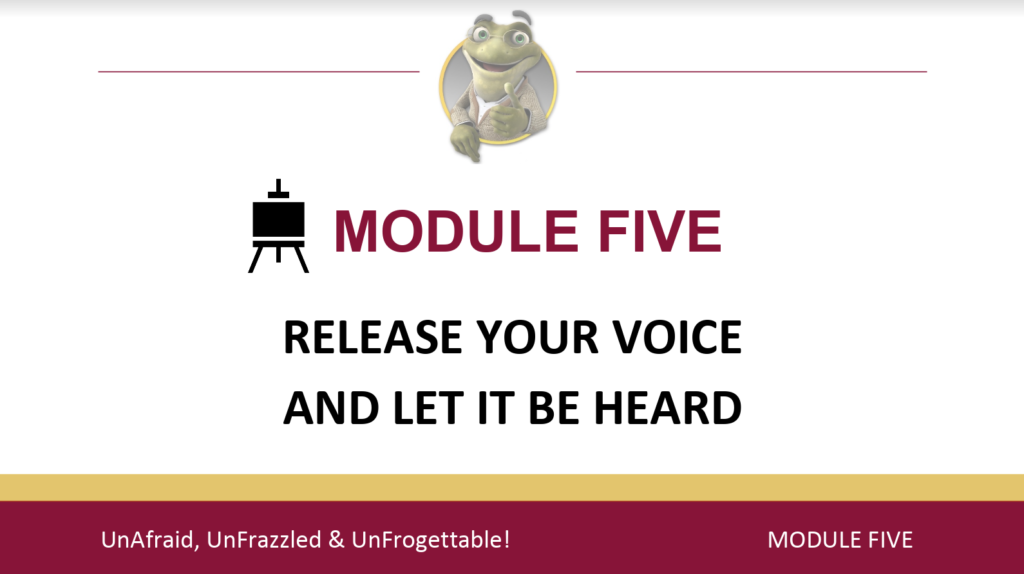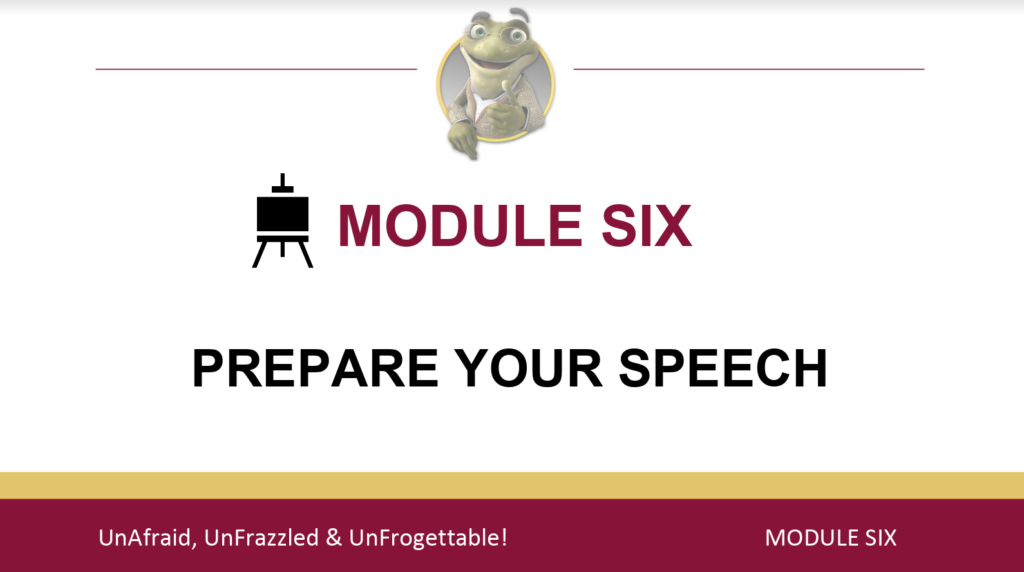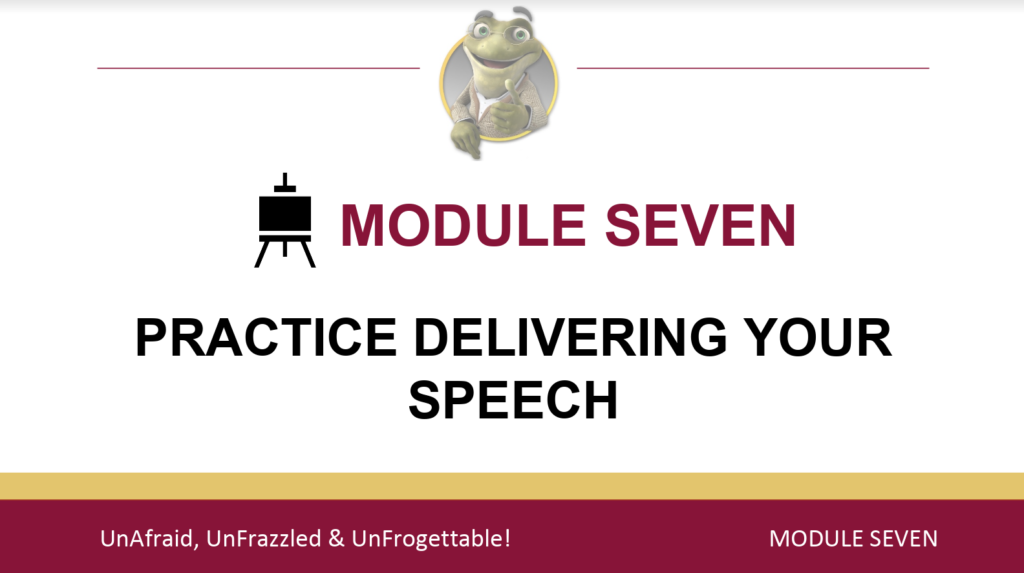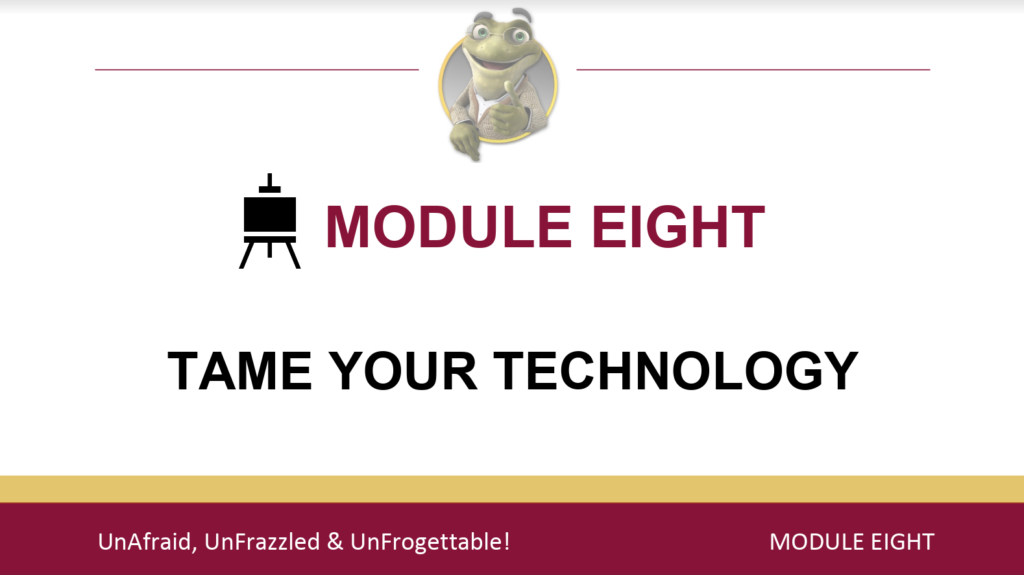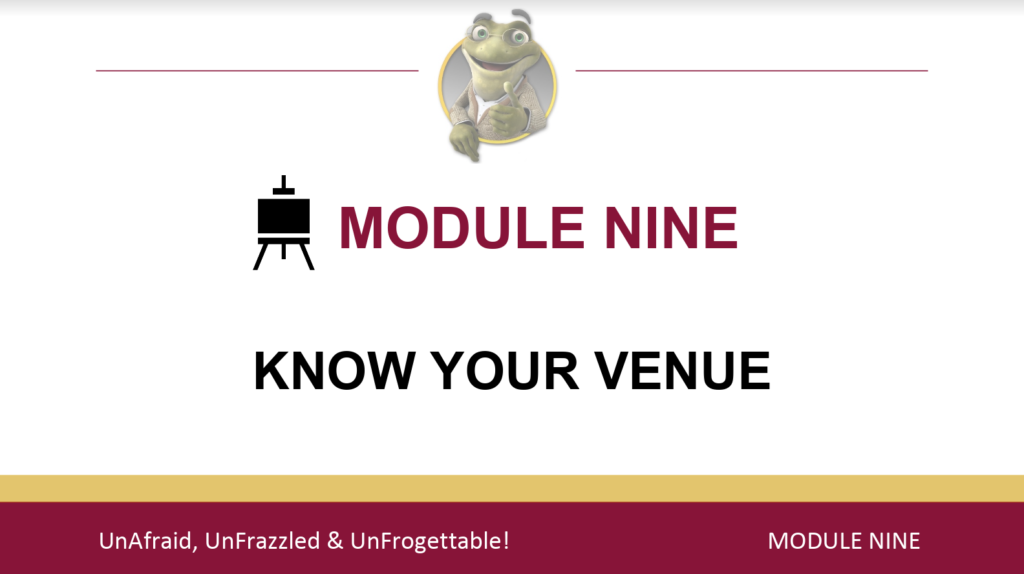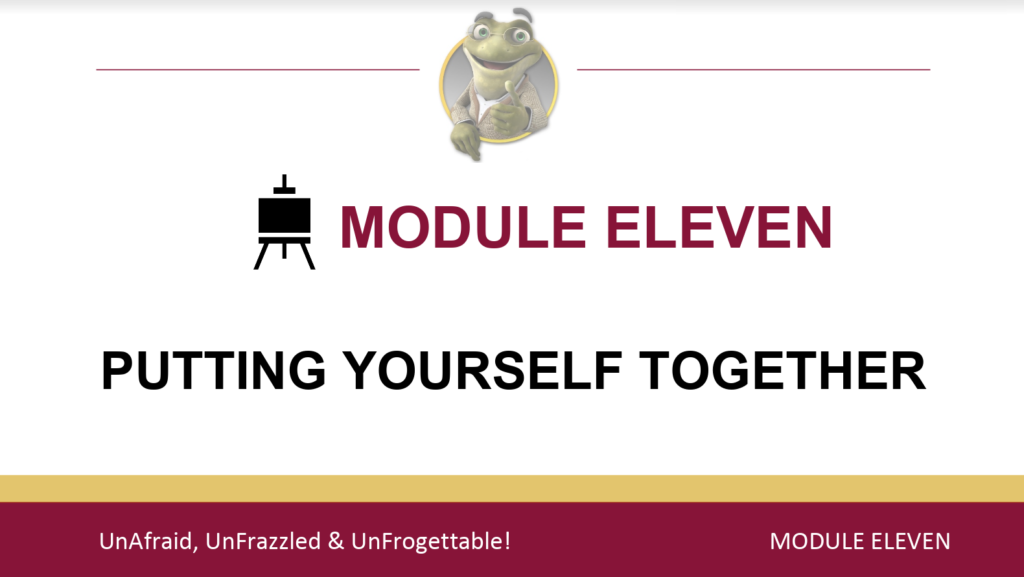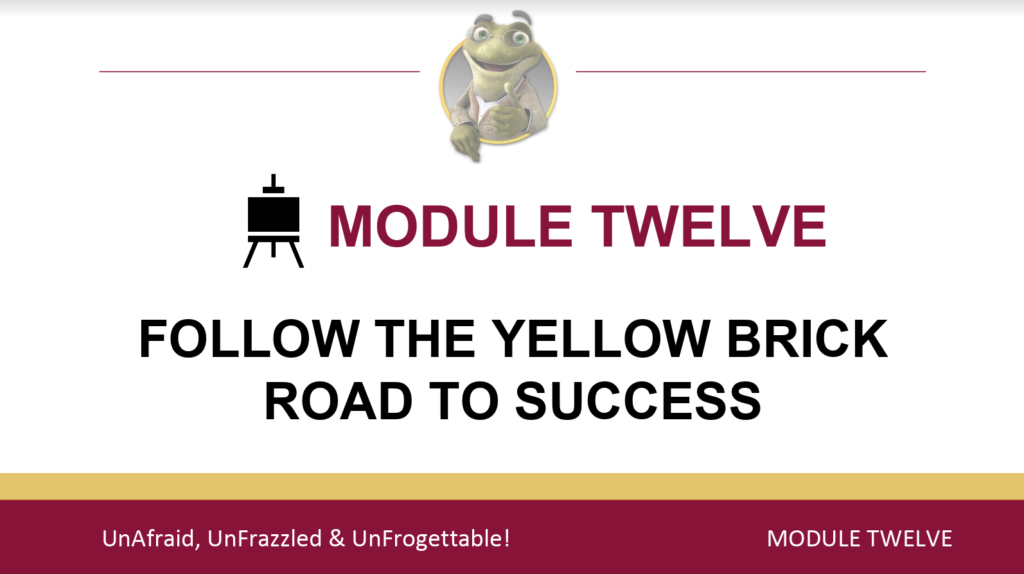 Enroll in a course
Enrol in the course and take the next step to achieving your public speaking goals.
Track your progress
Keep track of your progress via your private "My Course" page.
Complete worksheets
Learn your new skills with bite-sized tutorials and worksheets then test your knowledge.
After your purchase you will be sent an automatic email with your login details to access the whole course straight away.