"UnAfraid, UnFrazzled & UnFrogettable"
Book by Leila Witkin & Barbara Eubanks
Publication Date: 11 July 2013
Published by: Panoma Press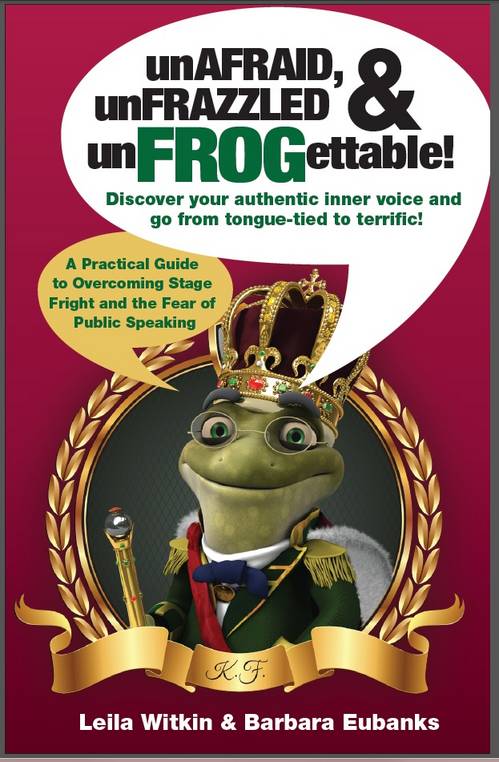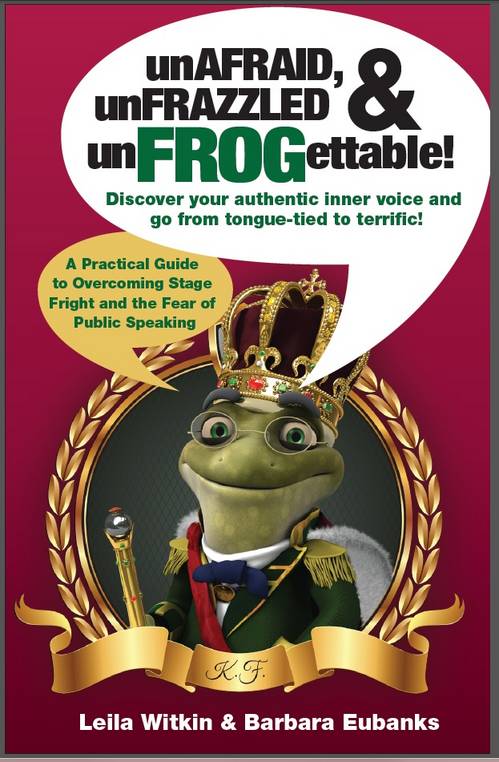 A Practical Guide to Overcoming Stage Fright and the Fear of Public Speaking.
Jerry Seinfeld: 'According to most studies, people's number one fear is public speaking. Number two is death. Death is number two.
Does that seem right? That means to the average person, if you have to go to a funeral, you re better off in the casket than doing the eulogy!'
If what the American comedian says is true (and there are numerous polls to support his observation), millions of people would actually rather face death than speak in public. If you are one of those people, you have come to the right place for help!
---
Reviews
If you are worried about public speaking, or downright terrified to give it a try, then this book is a must read. It s packed with simple to use strategies that can take th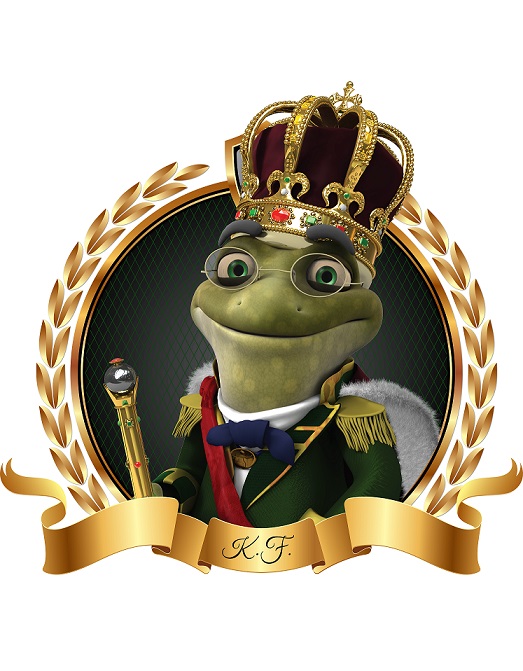 e edge off and make you feel comfortable and confident in your speech.
—Dr. Topher Morrison, author of the best-selling book, Stop Chasing Perfection and Settle for Excellence
A splendid book surely provides all the tools you need to find your voice, overcome anxiety, and develop communication techniques to enthuse your audience. A special frog will make your journey to deal with stage fright or just enhance your ability to speak in public unfrogettable. A delightful and rich account of the science of speaking in public. Extremely effective, original and good for the muscles of the soul!
––Dr. Athina Karatzogianni Senior Lecturer in New Media and Political Communication Faculty of Arts and Social Sciences The University of Hull
---
About the Authors
In this concise guideb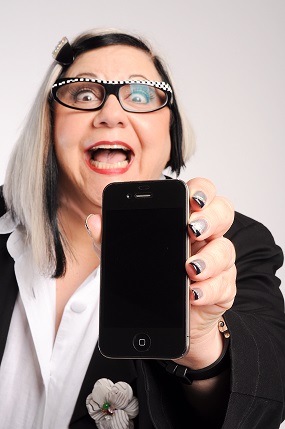 ook, co-authors Leila Witkin and Barbara Eubanks have combined their extensive backgrounds in the theater, opera and television and their hands-on experience as respected coaches on both sides of the pond. An award-winning director and television producer in South Africa, Leila Witkin has worked with individuals, groups and corporations on three continents as an executive and personal coach.She lives in London and is a member of the UK Professional Speakers Association. In 2011 she was short-listed for the APCTC Specialist Coach of the Year Award.
A lifetime member of the New York Singing Teachers Association (NYSTA), Barbara Eubanks has performed leading roles in opera and musical theater and taught vocal technique at the Manhattan School of Music and privately in New York City. Her students have performed in regional opera and music theater, on Broadway and at the Metropolitan Opera.