Points of You – The Coaching Game:
"A Personal Coach In A Box"
It's a powerful tool for personal and business development. It's designed to foster clear communication and to broaden points of view. The Coaching Game is a lifetime partner that can be used in various ways: alone or with others, personally or professionally, at home or outside…
Points of You and The Coaching Game are the fruits of a long and fascinating journey during which we developed tools that generate clear and empowering communication with ourselves and those around us.
The processes undergone while playing with the Coaching Cards enable us to "take a time-out", contemplate, feel, question, and expand our points of view.
Points of You The Coaching Game is a powerful tool used to generate clear, quality communication between people. We call it a game because when we play,
1. ) we dare to say things that we normally wouldn't say, and

2. ) we take chances. Moreover, the play context is a safe one, enabling each player to choose how actively to participate and share.
The Coaching Game has no winners or losers, but rather stimulates thinking, discussion, and cooperation.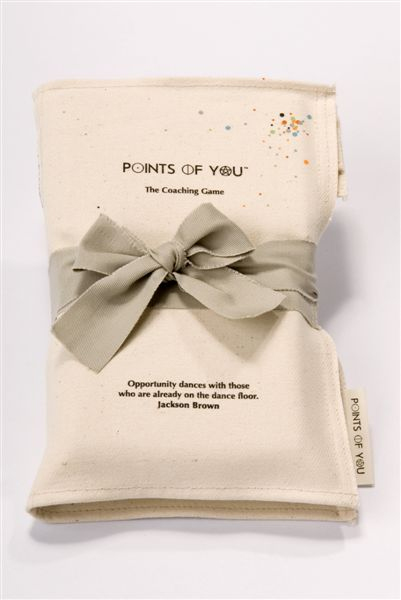 It can be used in varying ways and adapted to various groups, individuals, professionals, and organisations. Points of You The Coaching Game brings together in one "package" 65 Life Topics that touch us all. Each topic is presented via various media, both textual and visual, including pictures, a story, quotes, and thought-stimulating queries. Points of You The Coaching Game activates a special link between topics and words, pictures, and questions. This link enables delving into issues and processes that are significant in our lives, leading to awareness and action by generating new points of view via which we can shift automatic patterns that we've been following in our daily lives.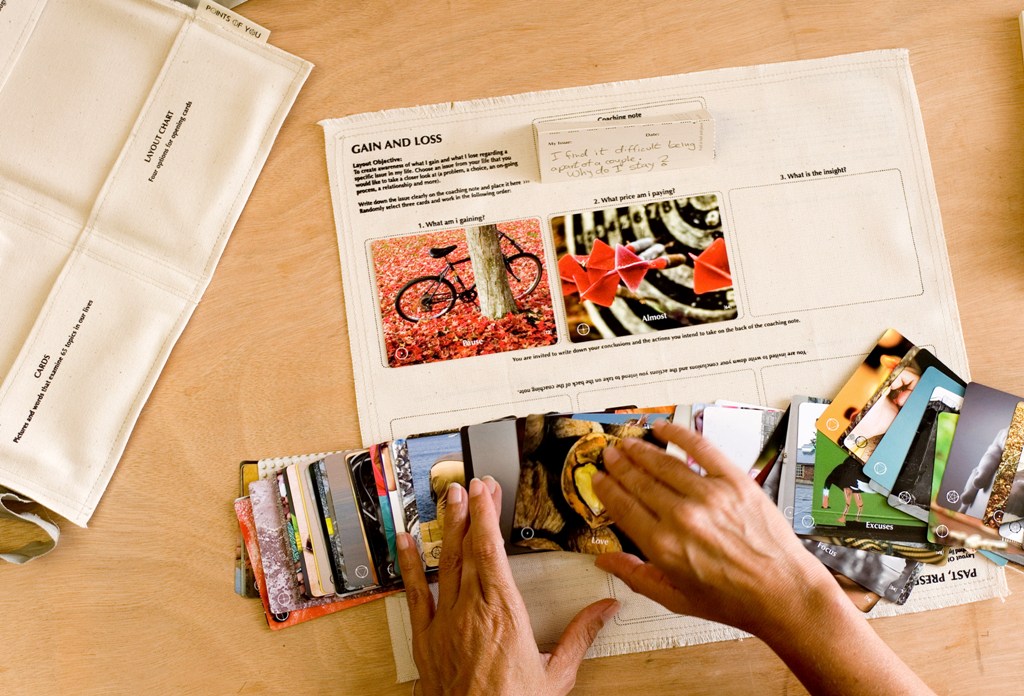 Points of You The Coaching Game is the result of extensive thought and attention to detail, and features an unusual design. It's packaged in a special fabric and contains hundreds of meticulously chosen, breathtaking photos taken by over 200 photographers throughout the world. The game's materials and appearance are an experience in themselves that have inspired enthusiastic responses and have won the game recognition at design and innovation exhibits worldwide.
Points of You The Coaching Game's contents include 65 Coaching Cards, a Coaching Book, a Coaching Ticket Notepad, and a Coaching Layout Chart of four Contemplation Processes that are at once simple and efficient.
Points of You…It's What We're About!
Use "Points of You" The Coaching Game to create breakthroughs in the way your clients think, communicate, respond, and act in varied work/life situations.
It will assist you to…
Widen perspective and perceptual fields
Foster convergent and divergent thinking
Ignite creativity
Deepen listening skills
Surface hidden assumptions and biases
Invite reflection and personal growth
Generate clarity towards decisive actions
Adapt to a specific process goal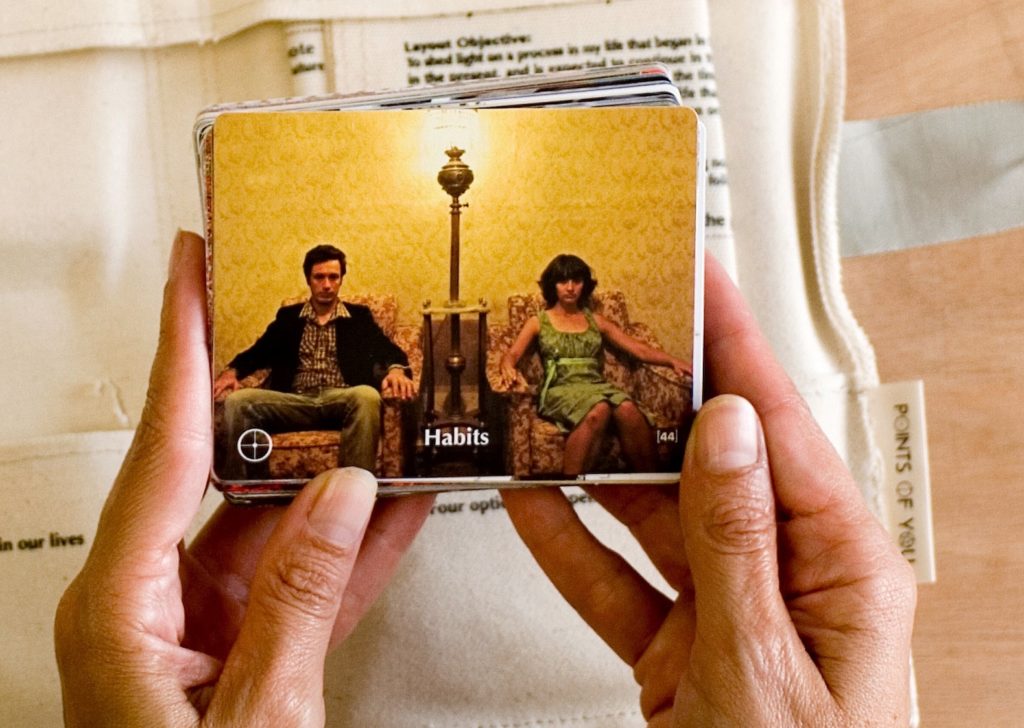 As part of the unique content that we're preparing for our community, we posted our first video clip (created by Gidi Vigo), which presents the topic of fear in a different and interesting way.
Life coaching game session demonstrated by Leila Witkin using 'Points of You'. The same coaching tool is just as useful in a business coaching situation.
Points of You – The Coaching Game includes:
65 Coaching Cards, on each of which appears a topic depicted by a visual point of view

A 165-page, full-colour Coaching Book, each two-page spread of which is dedicated to a topic treated from a 360 "surround-look" depicted by a story (folk tale, or true account); several relevant quotes (deliberately contradictory, so as to stimulate discussion and broaden viewpoints); queries (both philosophical and concrete coaching queries that aid in understanding how the specific topic relates to the organization and routine work today.
A fabric Quadrant Layout Chart that serves as the game board, on which appear four coaching processes that enable exploration of a specific issue that the organization is dealing with (By the way, every month we send out new downloadable Process Charts for members of our Newsletter Club… it's also easy to invent your own.)

A Coaching Ticket Notepad on which you can write down the employee's / executive's / participant's insights gained from the process, and formulates an Action Plan.
The Coaching Game is a priceless tool for anyone who guides or leads others through a personal or professional development process. It's a special gift to executives, employees, and clients.
A fantastic new coaching resource, ideal for use with individuals, teams, at school, at home or at work – Crosses the borders of self-development, therapy, life and business coaching through the excellent use of images and great supporting tools.
Specifically designed for individuals, yet makes a great tool for executives, coaches, team leaders, therapists, business consultants etc. As a coaching tool, it's ideal for self-coaching, one-on-one, and group coaching.

The Coaching Game is a priceless tool for anyone who guides or leads others through a personal or professional development process. It's a special gift to executives, employees, and clients.
Above all, it's a special gift to you.
Points of You the Coaching Game is used in over 20 countries throughout the world!
We're here to help you through the journey of discovery of The Coaching Game and the possibilities that it opens up; you're welcome to turn to us for assistance
Leila x